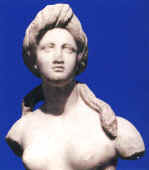 Marble Statue of Aphrodite, Hellenistic Period, Cyprus Museum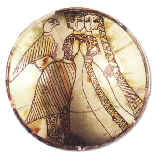 Bowl of Sgrafitto Ware, Medieval Period, Lemesos Castle, Cyprus Medieval Museum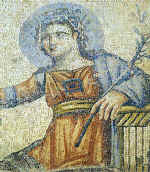 Apollo from "House of Dionysos, Pafos Mosaics, Roman Period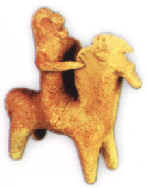 Terracotta figurine, Cypro-Archaic Period
History
Cyprus

.
58 BC-1191 Ad

58 BC-330 AD-ROMAN PERIOD


Cyprus comes under the dominion of Roman Empire. During missionary journey of Saints Paul and Barnabas, Proconsul Sergius Paulus is converted to Christianity and Cyprus becomes the first country to be governed by a Christian. Destructive earthquakes occur during the 1st century BC and the 1st century AD and cities are rebuilt. In 313 the Edict of Milan grants freedom of worship to Christians and Cypriot bishops attend the Council of Nicaea in 325.






330-1191 AD-BYZANTINE PERIOD


After the division of Roman Empire Cyprus comes under Eastern Roman Empire, known as Byzantium, with Constantinople as its capital.


Christianity becomes the official religion. Empress Helena visits Cyprus and founds the Stavrovouni Monastery. New earthquakes during the 4th century AD completely destroy the main cities. New cities arise, Constantia is now capital, and large basilicas are built from the 4th to 5th century AD.


In 488, after the tomb of St. Barnabas is found, Emperor Zeno grants the Church of Cyprus full autonomy and gives the Archbishop the privileges of holding a sceptre instead of a pastoral staff, wearing a purple mantle and signing in red ink.


In 647 Arabs invade the island under Muawiya. For three centuries Cyprus is constantly under attack by Arabs and pirates until 965, when Emperor Nicephoros Phocas expels Arabs from Asia Minor and Cyprus.



.