Lithography in Iran During the Nineteenth Century: Art for People
Mahshid Modares, USA, 2008
This article is Published in Iran Chamber Society, U.S.A., Spring 2008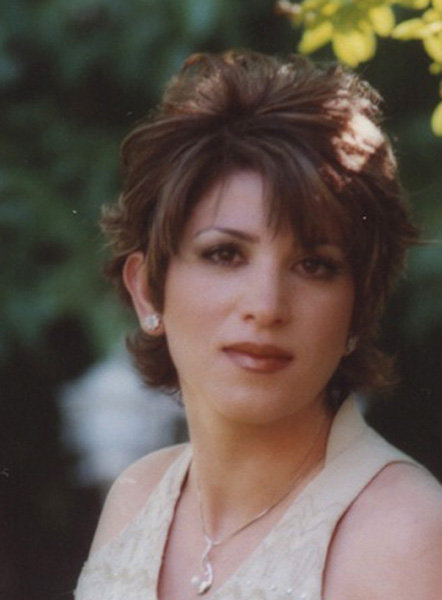 The most significant factor in shaping art in Iran in the nineteenth century was European art. Iranian artists had investigated the art of Europe in search of new ways of communicating in a period when art was becoming a social issue and could not be limited to the royal court any longer. From late eighteenth century until 1840s, artists continued experimenting with new elements such as depth, three-dimensional representation, and anatomical accuracy, and the new medium of oil on canvas. From 1840s until early twentieth century, artists succeeded in indicating an individual's particular and specific characteristics, reflecting class, gender, and ethnicity as well as ordinary people's life and their participation in social activities, therefore, giving birth to Realism. Realism is defined as "the theory or practice of fidelity in art and literature to nature or to real life and to accurate representation without idealization."(1)

Some factors such as social and cultural changes, the presence of European artists in Iran who worked in a realistic manner(2), the Iranian artists who studied art in Europe, and the introduction of photography and lithography had a vital effect in conducting Iranian painting toward Realism. Lithography, "the process of printing from a plane surface (as a smooth stone or metal plate) on which the image to be printed is ink-receptive and the blank area ink-repellent",(3) not only became one of the necessary constituents for major changes in painting but also for educating the Iranian society about the art of image making.

Sani-al-Molk (1814–1866), the court artist of the Mohammad Shah (1834-1848) and Naser-al-Din Shah (1848-1896), traveled to Italy around 1847 to study Renaissance painting by masters such as Raphael (1483–1520) and he returned to Iran near the end of 1850.(4) Apparently, Sani-al-Molk's trip to Italy provided the opportunity for him to learn lithography and become familiar with the Italian academic system of teaching art. Upon his return to Iran, he brought with him lithographic equipment, the idea of a European-style school, and some color prints and etchings of Michelangelo, Raphael, Titian, and other Western artists, which then became reference models for artists and students of the future school.(5) It is not known exactly which images the artist brought back to Iran. In Europe, lithography had widespread appeal among many artists experimenting with the new medium in the publication of images in books and newspapers, thereby making copies of famous art works available to a broader public. Thus, Iranian artists were able to view and select prints of many famous works of European artists.

After returning from Italy, Sani-al-Molk was honored by Naser-al-Din Shah in being appointed the chief of the Governmental Printing House. He published the weekly newspaper Doulat-e Elliyeh-e Iran [The Great Government of Iran], which had started under the name of Vaghaye Etefaghiey [Events] at the beginning of the ruler's period.(6) The artist worked on the newspaper from issue number 471 in 1861 until 1867.(7) Sani-al-Molk's knowledge of lithography facilitated the production of a high-quality newspaper with at least one image for each issue, many of which were portraits of members of the government or well-known individuals. Social events were also included. His lithographs have the same quality as his paintings; they indicate the characteristics of the sitters in an almost photographic manner. Moreover, by studying lithographs by other artists who continued working for newspapers and the press, it is almost certain that Sani-al-Molk's style of lithography became a model followed by his contemporaries and the next generation. Like him, these artists were looking for factual details and specifically for creating individuality in portraits.

After Sani-al-Molk, a few Iranian artists either went to Europe to study lithography or learned it in Sani-al-Molk's art school. These artists, with their knowledge of lithography, were hired for more prestigious positions. One of them was Mirza Motaleb Esfahani, an artist working and teaching in Majma'-e Dar-al-Sanayeh [The Polytechnic School of Crafts].(8) He was one of the first artists who illustrated a book using the technique of lithography; Tarikh Nameh Khusravan [The History of the Kings], written by Jalal-al-Doleh,(9) was first published in Tehran and then in Austria. Later Esfahani became the minister of the Department of Post and received the title of honor Mostashar-al-Vozara (meaning among all ministers) in Naser-al-Din Shah's era.(10)

Other artists/lithographers found positions working for the newspapers of the time. One of those artists was Mirza Mehdi Khan, also known as Mosaver-al-Molk, whose father sent him to Majma'-e Dar-al-Sanayeh to learn painting. At the school he met Mirza Motaleb, who was still teaching painting. Mirza Motaleb encouraged Mosaver-al-Molk to go to the Dar-al-Fonoun School (11) to learn European realistic painting. At the Dar-al-Fonoun School, Mosaver-al-Molk learned to work with ink, watercolors, and lithography. With a strong knowledge of lithography, he was hired to publish his works in the newspaper Sharaf once a month during the last years of Naser-al-Din Shah's reign.(12) Mosaver-al-Molk had his own techniques and painted the images directly on stone, instead of painting them on paper first and then transferring the image to the stone. The transfer process normally resulted in image flaking and loss of quality. With this method, Mosaver-al-Molk's images were more controlled and of a superior quality than those using a transfer method. Also, to avoid reversing the image when publishing, he copied the image using a mirror and painted the image on the stone by looking at the mirror. Sixty-six issues of this newspaper were published from Safar 1314 A.H. until 1322 A.H. (1896–1904 A.D.); in each number, a portrait of one of the shahs, or courtiers from Iran or other countries, was lithographed and signed by Mosaver-al-Molk.(13)

Another artist, Abou Tourab, Sani-al-Molk's nephew and Kamal-al-Molk's brother, worked for Sharaf newspaper at the same time. Abou Tourab studied art at the Dar-al-Fonoun School and was trained under his uncle Sani-al-Molk. After learning lithography, he started working for Sharaf (14) as well as providing lithographs for books, the most important of which was the Second Travel to Khurasan written by Naser-al-Din Shah in 1882.(15) In his travels, Naser-al-Din Shah took a photographer with him to record different regions he visited. After returning from the trip, the monarch commissioned Abou Tourab to make lithographs based on the photographs.(16) His series of lithographs start with a portrait of the monarch that is not limited to photographic details and anatomical accuracy.(17) This image is an example of Sani-al-Molk's influential artistic style on the next generation in conveying the sitter's personality. The series continues with landscapes from small villages, gardens, the shah's camping site, the governors' houses in which Naser-al-Din Shah rested overnight, the Semnan Mosque,(18) monumental buildings, and some parts of the holy shrine of Imam Reza, the eighth Shi'ite Imam buried in Mashhad.(19) Abou Tourab signed each of his lithographs. His proficiency as an artist and lithographer led him to become a court artist later.(20)

During the Qajar period, lithography became a new art form for making images for mass production. Lithography introduced European realistic painting as the art of the time to the Iranian society. The extensive use of Lithography in Iran decreased some of the limitations that ordinary people had in viewing images since they did not have access to the many original paintings that were kept in the palaces or the houses of the upper class families. Lithography, therefore, played a crucial role in educating the populace about their contemporary art, some Western and Iranian artists/lithographers, and the changes that occurred in Iranian art sphere. Also, the fact that middle-class people were able to purchase art in the form of lithographs affected the patronage of the time. From that time on, more people could afford images or illustrated books that were less expensive than the original paintings or hand illustrated books. Moreover, the publication of newspapers and books with lithographed images such as portraits of well-known individuals and social events increased society's awareness of image as a tool for expressing facts and opinions.


Endnotes:
(1) Merriam-Webster Online, Realism, http://www.merriam-webster.com/dictionary/lithography (accessed March 29th, 2008).

(2) See Mahshid Modares, "European Artists in Iran During the Qajar Period," Golestan Honar Quarterly, No. 8, Summer 2007, Iran.

(3) Merriam-Webster Online, Lithography, http://www.merriam-webster.com/dictionary/lithography (accessed March 30th, 2008).

(4) Yahya Zoka, Zendegi va Asar-e Ostad Sani'ol-Molk (Life and Works of Sani'ol-Molk, 1814–1866) (Tehran: Markaz Nashr Daneshgahi, 2003), 26–28.

(5) Zoka 2003, 28, 50 and 51.

(6) Zoka 2003, 49. Also see Seyed Farid Ghasemi, "Origins of Printing in Iran" (2002) Iran chamber Society, http://www.iranchamber.com/art/articles/origins_printing_iran.php (accessed May 1st, 2008).

(7) In the newspaper, the date was written based on the Arabic calendar, so Sani-al-Molk started from issue number 471, dated 28 Moharram (from 1861 until 1866).

(8) Zoka 2003, 151.

(9) Zoka 2003, 152.

(10) Zoka 2003, 152.

(11) To learn more about Majma'-e Dar-al-Sanayeh and Dar-al-Fonoun School see Mahshid Modares, "Cultural Improvements in Iran During the Qajar Period and the West-late 18th c. until 1906-07 Constitutional Movement", Iran Chamber Society, http://www.iranchamber.com/culture/articles/cultural_improvements_iran_qajar.php, 2007.

(12) Zoka 2003, 152.

(13) Zoka 2003, 152–153. The artist was invited by Arfa'-al-Doleh, Iran's ambassador to the Ottomans court in Istanbul, to paint Iranians in the Iran embassy. The artist made a few canvases but since he was not satisfied, he went back to Iran after six months.

(14) Zoka 2003, 152.

(15) Naser-al-Din Shah loved traveling and wrote travel books, which are preserved. In almost all his travels, he took a photographer with him. According to Zoka (1997, p. 83) the photographer who accompanied the shah on this trip was Mirza Hossein Ali, one of the Dar-al-Fonoun's students in photography who also had studied in Europe. He took about 260 photos from different regions. Abou Tourab painted a few of those photos for the shah's travel book.

(16) Yahya Zoka, Tarikh-e Akasi va Akasaan-e Pishgam dar Iran (The History of Photography and Pioneer Photographers in Iran) (Tehran: Elmi & Farhangi Publishers, 1997), 83.

(17) See the image in Naser-al-Din Shah Qajar, Safar Nameh Dovoum Khurasan (The Second Travel to Khurasan) (Tehran: Kavoush Press, 1984), Figure 1.

(18) Semnan is a city in Khurasan province.

(19) Mashhad is the capital of Khurasan.

(20) See examples in Naser-al-Din Shah Qajar, 1984, in the Illustrations section.