Traditional dyes have gone out of fashion and use today.
In traditional methods such plants like cheghak, Gaz flower, Tash (pomegranate skin), vine leaf, Kalk skin, Tokenar, Saffron, Moshghak (Cheghak fruit) , Indigo, Palmak, Zami Moshkak , Roodrangh (Ronass) were used. And for "Dandaneh" they used Zak (White Zaj) and Shad (Black Zaj , Iron Oxide).
Dyeing method was similar to those in other parts of Iran.
Wool was washed in the river and boiled with plant and teeth to obtain the standard color and dried in the sun.
Today imported chemical dyes and Indigo mainly from India is used by the tanners.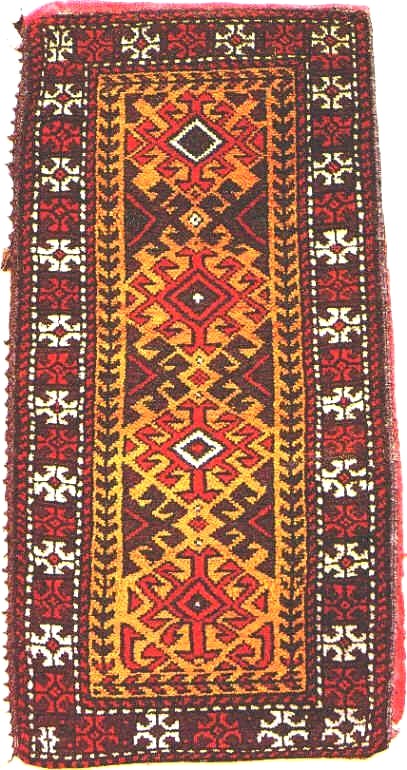 50x100 cm, Bag (about 1940)